Ducati - New Bike Features and Tests
Ducati New Motorcycle features, specifications, photos, with high resolution photographs and screensavers for Monster, Multistrada, Hypermoto, Hypermotard, Multistrada, Superbike, Diavel.

2014 Ducati 1199 Superleggera
FastDates.com Exclusive Tours of the Ducati Factory, Museum, Race Shop and World Ducati Week
Ducati Italy 2011 Tour: Diavel Factory Visit and Bike Test in Italy • Troy Bayliss Racing Academy


Ducati Edelweiss Italy 2010 Tour: Italy Tour • The Factory & Museum & Store • Imola World Superbike Races
See Other Edelweiss Trips We Have Taken:
High Alpine Adventure • Western Alps Touring Center Tour

See More Ducati Visits
Ducati Corse MotoGP Race Shop • Ducati Factory 2004 • World Ducati Week • Ducati Racing Experience
Back to The: New Bike Index • Pit Board Index • Pit Lane News

2008 4th Generation 1098/1198 Superbike



Getting sideways on the Ducati Hypermotard R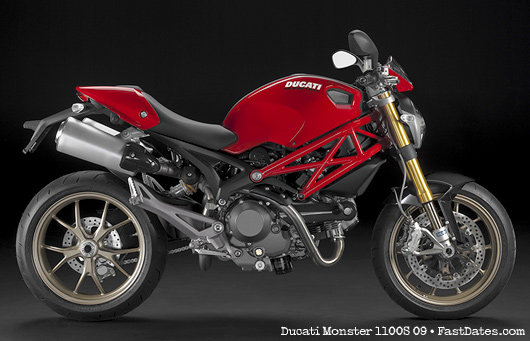 2009 New Generation Monster
Exclusive FastDates.com Rockin' Robin Screensavers - Because We Love You!

Robin & 999R05 Screen Saver -Stunt Road • Robin & 999R05 Screen Saver – Piuma Road

The 2005 Multistrada 1000Smodel features Ohlins race quality suspension front and rear, along with carbon fibre bits like the front fendar and cam belt covers. Also on our bike is the Ducati Performance Termignoni exhaust silencer. Our tester is beautiful SBK Fast Dates Ducati Corse World Superbike girl Robin Cunningham.
Complete Ducati Multistrada MT1000S Feature Story with Rockin' Robin HERE!
Added bonus! Chandi and Ducati Multistrada FastDates.com Screensavers
Click on the links to these pics and then save to your computer hard drive. You'll find more pictures and profile features of Chandi and Robin in Meet the Models and in Members Corner.

Back to The: New Bike Index • Pit Board Index • Pit Lane News

1199 Panigale Superbike
Generation 5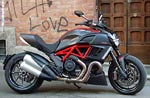 Diavel Test
Big Screensavers in
Paddock Garage!
Giant 12" x 17" screensaver image of the new
• Ducati 999F 03
• Foggy Petronas Superbike
and Colin Edward's Laguna Secawinning USA painted Honda SP-2
• Ducati DRE Track Schools


• World Ducati Week 2004
Sportbike Heaven
• Ducati Factory & Museum
---


Get your weekly fix
of beautiful girls...
Sante D'Orazio's Pictures