Hot Bikes, Fast Cars, Bad Boys, Beautiful Calendar Girls
Movies and Videos
Just click on the covers to order and to find out more...


Each revealing video takes you on location with photographer Jim Gianatsis and the babes and bikes of the FastDates.com calendars. DVD format 55 min.

NOW WATCH for FREE! Begining in 2023 Amazon discontinued its Print On Demand Service for all
Amazon DVD Production and Sales. We have now placed all our Calendar Videos on our FastDates YouTube Channel where you can watch them for free at - https://www.youtube.com/channel/UCSKU89oWaFhg8utex-bJgig
DVD Disc

Calendar Movies - The Making of the FastDates.com Calenders

Garage Girls Video Beautiful Calendar Kittens Hard at Work!
It's one of the most popular pinup calendars in America and now you can find out why! Get down and dirty in a racecar garage with Playboy Playmate Carrie Westcott and fitness model Cori Nadine as they handle greasy tools, each other, and then get naked in a nearby bath tube to clean up!

Next we visit a racebike garage to see some cutting edge V-Twin naked sportbikes with Penthouse models Shawna Anderson and Amber Harrel . Then its off to Bartels Harley-Davidson in Marina Del Ray, CA, with Perfect 10 centerfold Valerie Bird posing in lingerie a windblown alley with a sexy Black Bagger in a segment filmed for Speed TV's American Thunder.

Spokesmodel Gina Marie plays service manager. These girls know how to handle big tools and you'll find they're well equipped to tackle any job! .
DVD-GG99 Click on Cover to Order

Fast Dates Video World Superbikes and SBK Trophy Girls
Travel up the California coast with the Fast Dates models Gabriel Tuite, Lora Peterson and Tiffany Gramza on their way to Monterey for the World Superbike Race at Laguna Seca Raceway where they serve as the official WSB Trophy Girls.
Join them as they cool off in revealing swimwear on the beach in nearby Carmel, then it's off to the track to pose with the factory Superbikes of Carl Fogarty, Aaron Slight, Troy Corser and John Kocinski.

Then join Fast Dates calendar girl Valerie Bird and Playboy TV hostess Lauren Hayes at the final round of the AMA National in Las Vegas where our Calendar Kittens visit the Vegas Strip, then serves as umbrella girl to Muzzy Kawasaki's Doug Chandler as they clinch the National Championship. Plus, spokesmodel Gina Marie with Tom Kipp's factory Yamaha. The world's fastest bikes and prettiest models!.
DVD-FD98 Click on Cover to Order

Iron & Lace Video I Custom V-Twins and Playboy centerfolds
Meet beautiful Playboy models Jody and Kerri Hoskins, Avalon Anders, Playboy Playmate Tanya Beyer, and long legged fashion models Lora Peterson and Cherie Wimberly all in sexy lingerie together with America's hottest custom bikes!

First we take you down on a rural farm with famed Calendar photographer Jim Gianatsis as he shoots winning Calendar Show bikes from famed Hamster Club builders Dave Perewitz, Ron Simms and Arlen Ness with 3 beautiful Playboy models in revealing lingerie. Next it's down into the Los Angeles River where Arnold filmed the Terminator movies to shoot a Denny Berg custom, the dirty back streets of downtown LA with a Bartel's Harley-Davidson Dirt Tracker, and then atop a parking garge in Warner Center with the famus Stealth Bike from Surgical Steeds.
America's hottest custom bikes and beautiful centerfold models in revealing lingerie, photographed by Jim Gianatsis, that's Iron & Lace!
DVD-IL97 Click on Cover to Order

Iron & Lace Video II Custom Harleys and Centerfold models
First we take you to visit the Mikuni sponsored LA Calendar Bike Show when it was held at the Santa Monica Airport's Museum of Flying. You'll see cool custom bikes and meet wih top custom builders, as well as the beautful Calendar Kittens in footage that was filmed by Speed TV for the program American Thunder.

Next it's off on-location photo shoots for the Iron & Lace Calendar with photographer Jim Gianatsis. First shoot is at LA International Airport for a revealing shoot with Shelly Moreno and Best of Show winner "Cyborg". Next it's Calendar Kitten Valerie Bird's calendar shoot in another segment for "American Thunder. Then Playboy model Corie Nadine's ver wet wet swimming pool shoot with Down Town Harley's "Barb Wire," Robin Bakers and Wink Eller's Land Speed Record Bike "Red October" photographed at El Mirage Dry Lake. Then a a hot and sweaty garage shoot at Twin Sport with Penthous models Shawna Anderson and Amber Harrel. Ouch!
DVD-IL98 Click on Cover to Order
The World's Fastest Indian
An instant classic staring Anthony Hopkins in a true life story of very unique individual's life long quest to beat the motorcycle land speed record on an antique motorcycle

Troy's Story
The story of 2-Time World Superbike Champion Troy Bayliss narrated by Ewan McGreggor

High Speed
The best motorcyce racing movie ever made! Filmed on location at World Superbike, this an exciting romantic drama staring beautiful actress Sienna Miller. Read Our Review

Isle of Man TT
Offical Coverage 2011
The world's fastest, most dangerous motorcycle race on public roads on the Isle of Man

Long Way Round DVD
Actor Ewan McGregor & friend Charlie Boorman's incrdible trip around the world on bikes! A must have, the best motorcycle documentary since On Any Sunday.

Long Way Down DVD
Actor Ewan McGregor & friend Charlie Boorman'son another incrdible trip, this across Africa



Torque
Crrime thriller with bad bikers versus good sportbikers staring Calendar Kitten Jamie Pressly, Martin Henderson, Monet Mazur and Ice Cube.

On Any Sunday
The original and classic dirt bike movie! Steve McQueen, Malcolm Smith, Mert Lawell

Gone in 60
Seconds
Hot musle cars with Nicholas Cage and Angelina Jolie.

Two Lane Blacktop
Dennis Wilson of the Beach Boys and '70's folk singer James Taylor drive across country in a '57 Chevy 427 streetracer

.

LeMans
Steve McQueen produces and stars in the best car racing movie ever, filmed live at LeMans 1967 during the epic Ford versus Ferrari battle.

Bullet
Steve McQueen with beautiful Jacqueline Bisset in the hottest car chase movie ever made.

On Any Sunday 2
Motocross and off-road racing action from the late 1970s featuring Bob Hannah

One Chance to Win
The epic Battle of New Orleans race of a 6-way rider tie for the 1975 National 500cc MX Championship. Lost for 35 years, now available on DVD, written by Jim Gianatsis

Carlsbad 1980 USGP
One Day of Magic...
The true story of the year privateer motocrosser Marty Moates beat the World.
Later he would commit suicide.

Easy Rider
-a Classic! The finest bikermovie ever made. A must for any collection. Peter Fonda,
Dennis Hopper, Jack Nicholson

MotoGP 210mph Bikes!
Rany Mamola tests all the top 2006 MotoGP Bikes!

Fast and the Furious
An 8 secound 1/8th mile import drag race stretched out to 1 1/2 hours, but the chicks and the cars are worth it.


Faster
An inside look at MotoGP Racing

Grand Prix
James Garner at Monaco, Spa Franco Champs with Jimmy Clark, Grahm Hill, Chris Amon and other legends.

Then Came Bronson
1970s Television Series staring Michael Parks in a spin-off of Easyrider

The Wild Ones
The movie that started it all. Marlon Brando, Lee Marvin.

MotoGP Review
Click to find DVD Coverage of Every Year!
More Motorcycle, Car and Hot Babes Movies Page 2 • Racing Video Games Page 3
---
See much more of our all our beautiful calendar girls
in their sexy pictorials in FastDates.com Members Corner...


Championship Racing Series Videos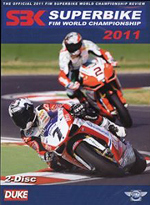 World Superbike Review
Click to find DVD Coverage of Every Year!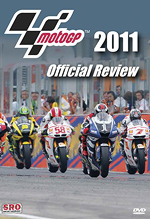 MotoGP Review
Click to find DVD Coverage of Every Year!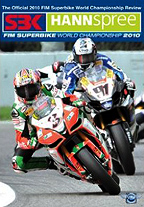 World Superbike Review
Click to find DVD Coverage of Every Year!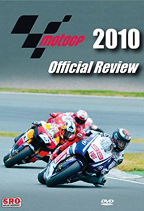 MotoGP Review
Click to find DVD Coverage of Every Year!
Sands vs. Rooke
Calendar Bike Build Off
See the world's two hottest custom sportbikes featured in the 2008 Fast Dates and Iron & Lace Calendars being built and raced buy Roland Sands and Jesse Rooke for Discovery Channel's Biker Build Off
Roland Sands builds the
KR Tracker Calendar Show Bike
New Blood DVD
features Roland Sands building and riding the extraordinary Roland Sands Design / Kenny Roberts KR 990cc 5-cylinder MotoGP powered Retro Board Track Racer. The bike is also featured in the 2008 Fast Dates race bike and Iron & Lace custom bike Calendars with beautiful Playboy Playmate and Calendar Kitten Tamara Witmer in one of our best calendar shots ever and ,featured in the LA Calendar Motorcycle Show advertsing campaigns and T-Shirt.
---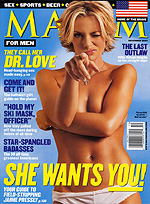 Our FastDates.com Calendar Girl
Jaime Pressly wants YOU!
Click to subscribe to MAXIM, Playboy, Penthouse, Superbike, Sport Rider and more...
Poison Ivy III
-The Seduction
FastDates.com Calendar Kiten Jaime Pressly, in some very steamy nude scenes. R-Rated. Jaime is also in Member's Corner.
---
Webmasters make money...
selling the world's most popular motorcycle pinup calendars - the FastDates.com Calendars and for sending us traffic!